Service Delivery
Service Methodology, Project Management Process, and Consulting capabilities
Service Methodology

Service Desk Provides a Single Point of Contact(SPOC) for timely, centralized, communication amongst end-users and AIS or Customer technical resources and stakeholders. ITIL v4 standards are utilized for resolving Incidents (disruptions in service availability or quality) or end-users making Service Requests (routine requests for services). Standardized Service Level Objectives(SLO) are utilized for performance monitoring and compliance.

Project Management

Agile project management processes utilizing an iterative approach to delivering a project throughout its life cycle. At the core, the AIS Project Management Office(PMO) strives to exhibit central values and behaviors of trust, flexibility, empowerment and collaboration.

Consulting

Technical Subject Matter Experts that provide highly customized services often used for strategy, planning, decision-making, and technical architectural purposes in addition to root cause analysis, site reliability, IT policy governance. ITIL Infrastructure Lifecycle Planning, Design, and Strategy approaches are followed.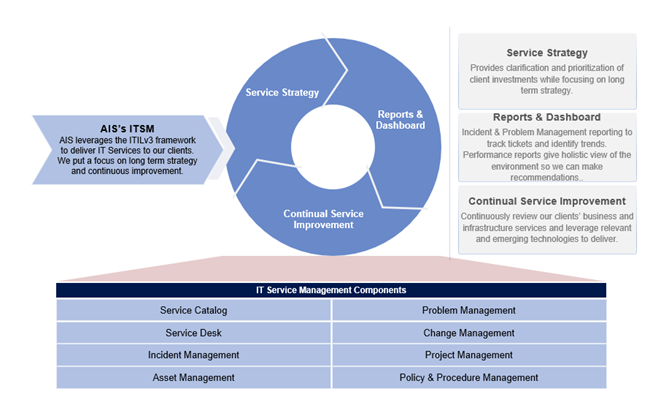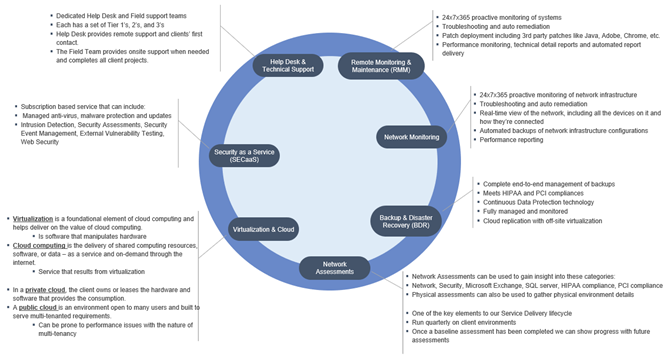 ---
Last modified April 13, 2020